Partner with Us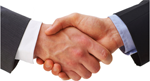 We work with our partners in a number of different ways.

If you'd like to see your products listed on our site, or if you're interested in earning a commission in exchange for promoting PriceRunner on your site, we have the right solution for you.
Solutions for Retailers
Product listings: We're a shopping comparison site with high-quality traffic delivered through our listings in over 300 product categories. We list the lowest prices first so you don't have to bid to get the top placement.

We usually ask that you meet the following criteria:
At least one year's trading history
Products that match our current categories
Products that are shown in GBP£ only
Click here to check that your products fit into our category list.

We charge on a cost per click (CPC) basis and our rates vary depending on the category. We don't charge a set-up fee.

If you'd like to list your products on PriceRunner, please send us an email including the below info and we'll get back to you straight away:
A link to your website
The number of products currently in your range
The year your business started trading
Registered company address and number
Your contact details – email address and phone number
Display Advertising:
We also have a variety of display opportunities, including:
Leaderboard
Skyscrapers
Integrated
Homepage Carousel
Newsletters
Social Media
By combining display activity with the above listings options, you'll dramatically increase your click-through rate and revenue.
Build your retailer partnership
To start building your partnership with us, please email
salesuk@pricerunner.com
or
call 020 8785 5860
.
Solutions for Websites
We have a variety of partner solutions if you want to earn a commission by promoting PriceRunner on your site:

AdRunner Widget: Integrating the PriceRunner comparison widget is a quick and easy way of allowing users to search directly on your site.

Feed Solutions: Integrating a PriceRunner feed will enhance the content of your site, while also letting you retain full control of the display, functionality and URL construction.

Just some of our fantastic partners that have used our white label and XML feed solutions include:
The Which XML feed is an excellent example of the flexibility that feed implementation can bring to your site. Not only does it offer an extra income stream, but an extremely useful tool for your audience.
Visit Which?.
AVForums have integrated the White Label platform into their existing site, allowing users to discuss, review compare and purchase products without being taken off-site.
Visit AVForums.
Affiliate Programme:
A variety of banner sizes, search boxes and text links can be easily integrated on your website. Join our affiliate programme on Commission Junction, and you can earn commission for every user that goes on to visit one of our merchant partners. The commission is CPC-lead based and ranges from 10-33p.
Click here
to join the affiliate programme on Commission Junction.
Build your website partnership
To discuss partnership opportunities in more detail, please email partnerships@pricerunner.com or call 020 8785 5862.