If you're a publisher, blogger or content site then you can earn extra revenue by becoming an affiliate partner.

We've partnered with Which?, eCompare and lots more large and small sites for many years and we're always looking for new partners.

Here are three ways we can work together:
1. Shopping comparison on your site
Enhance your site and earn revenue by
integrating a PriceRunner feed
to compare latest prices for any products we list. It's
easy to implement
and you can brand this area to
fit in seamlessly
with your own site. You'll be fully in
control of the design, functionality and URL structure
, like this example from Which?: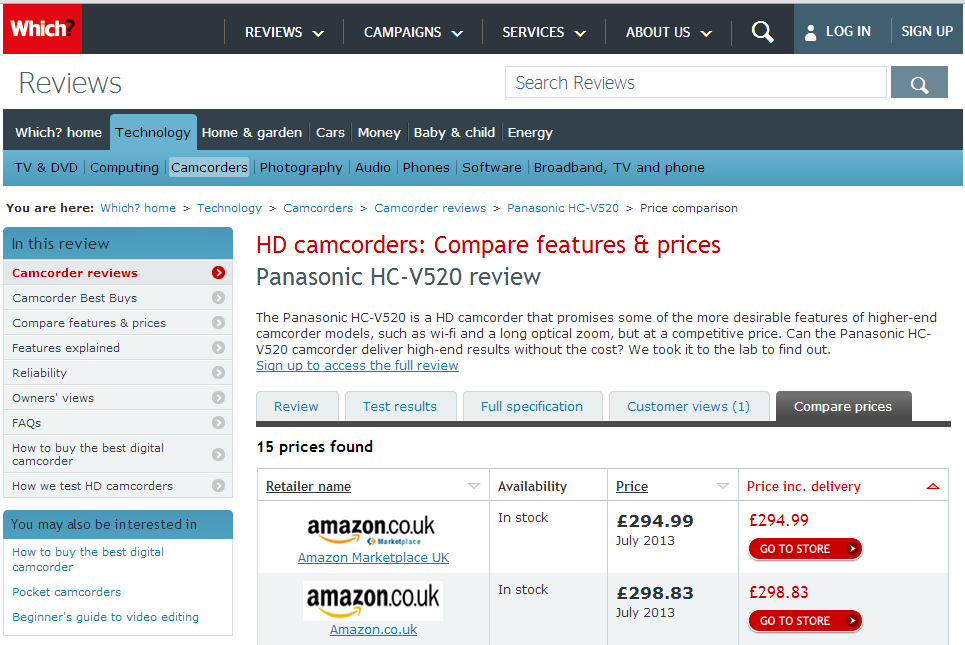 We work on a
revenue share
basis so you'll earn money for every click you drive. We'll help you to
optimise your revenue
as much as possible and give you
direct reporting access
to see how much revenue you're earning.
2. Shopping comparison widget
The PriceRunner shopping comparison widget is a
quick and easy
way of comparing prices in a small banner on any page on your site. It can be tailored to
show the prices of any relevant products
. Here's an example of how it looks:
3. Affiliate programme
You can
earn revenue
for every person you send to our retailers' websites with our affiliate programme. We can provide a variety of banners, search boxes and text links to
easily integrate
with your website.
The commission ranges from
£0.10-£0.30 CPC
(cost per click) for each lead
Join our affiliate programme
with Commission Junction to get started.

If you'd like to have a chat about partnering with us please get in touch with Dipa Shah on 020 8785 5843 or email partnerships@pricerunner.com