How does PriceRunner earn money?
PriceRunner is a shopping comparison site so we don't actually sell anything. We search hundreds of the UK's best-loved shops and compare prices on millions of products so you can find the best deals. We earn our revenue in two ways:
1. Linking to online shops
We show prices from lots of retailers that don't pay us a penny but some shops like us to show their logo and include a link to their site. For these shops we ask for a small commission on each person that clicks on one of our links to visit their site.
We always show the cheapest shop at the top of the list whenever we find more than one retailer selling an item, even if they're not a paying client like in the example below. So you can be sure you're always seeing the best deals around.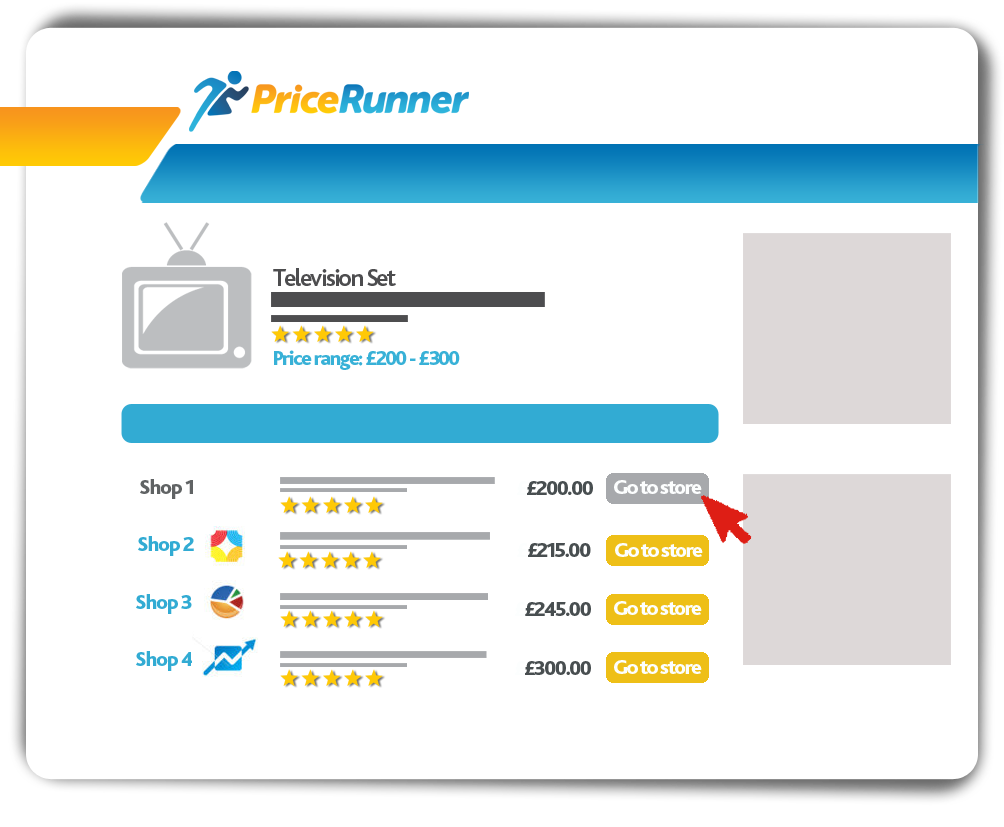 2. Advertising onsite & email
We also let selected clients promote their latest products and special offers by running advertising banners on PriceRunner and occasionally promoting carefully selected offers by email.
| | |
| --- | --- |
| Typical email promotion spot: | Some typical positions for ad banners on our site: |
| | |
Got a question? We'd love to help, contact us on 020 3865 6317 or hello@pricerunner.com