The high-performing Galaxy S6 is functional, feature-packed and fast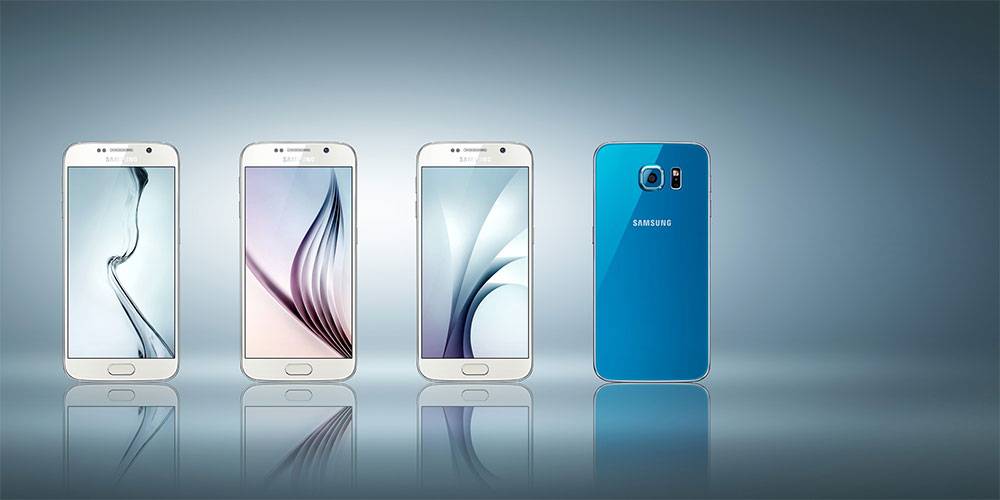 The Samsung Galaxy S6 may lack the iconic curved screen of the Galaxy S6 Edge, but it is no less powerful or feature-packed. In fact, under the hood these two models are identical, with the regular S6 outperforming the Edge on battery life. And if there were any questions about the quality of this handset, UK reviewers fell over themselves to declare it 2015's best smartphone.
The Galaxy S6 is undoubtedly high-end, in terms of both quality and price. Once in the hand you can feel the craftsmanship, with Samsung finally joining Apple and HTC in using metal and glass for a sleekly-designed handset. But don't be fooled by the aesthetics, the Galaxy S6 is both beauty and "beast" in one. With a powerful 3 GB of RAM and a 2.1 GHz Octa-Core processor, this is one of the fastest phones on the market. You can leave dozens of apps running without a drain on performance, while games and other tasks run effortlessly.
Whatever your skill level behind a camera, the Samsung Galaxy S6 will make you look like a pro. Samsung have delivered a stunning 16-megapixel sensor, with optical image stabilisation to create detail like you've never seen before. The two built-in cameras (5 MP at the front for selfies and 16 MP at the back for regular photos) come with highly-effective autofocus and auto-white balance, while the wide f/1.9 lens gives spectacular results, even in low light conditions.
The screen, which uses Samsung's Super AMOLED technology, is very bright - 20 percent brighter than its predecessor. For a super-slim build (just under 7 mm in thickness) it is remarkably strong and designed for heavy use. The front and back panels are made from sturdy Gorilla Glass 4, while the frame is constructed from lightweight, durable metal. The 5.1" screen is especially high-res at 2560 x 1440 pixels, and can record video up to 4K resolution using the built-in camera.
Wireless and wired charging are both available, although you'll need to purchase a Samsung Wireless Charging Pad separately. A mere 10 minutes of cable charging should give the Galaxy S6 four hours of normal use (or two hours of display or video use), while a full charge takes just 80 minutes.
16 GB might not get you far if you're a big user of MP3s or like to download films. The S6 doesn't allow for expandable memory, but cloud apps like Dropbox or OneDrive are always an option if you need more storage.
Finally, as with all the recent Samsung Galaxy phones, there is a built-in fingerprint reader for security that also doubles as a heart-rate monitor for keeping track of your fitness levels. Now the Galaxy S6 has been superseded by the S7, prices have come down, making this one of the best "pound for pound" mobiles you can buy.