Microsoft Lumia 640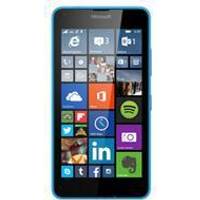 A great value Windows phone with a superb screen and brilliant camera.
If you're a keen photographer looking for a bargain basement smartphone the Nokia Lumia 640 might just be a model to tickle your fancy. Nokia is well known for making camera phones that let you capture both the big and small moments, on-the-go, with impressive results. And with some decent basic features the Lumia 640 provides possibly the best value in the UK phone market.
The Nokia Lumia 640 is a real draw for the price-conscious amongst you. With an extremely low price tag – not much more than £100 – this is one of the best and cheapest low-budget phones you can get. As an entry-level model that's also easy to operate, it's ideally suited to a first time user of a smartphone. But despite the cheap price, the Nokia Lumia 640 has a lot to offer. Unlike much of the competition this phone's battery will genuinely last up to two days, even when used frequently. It's also equipped with a very decent HD screen that ensures you can admire your camera shots in all their glory. The 5" screen is large enough to provide a decent display but small enough to fit snugly in the hand, while the 1.2GHz quad-core processor with an 8-megapixel camera means you've got a whole lot of bang for your buck.
The phone is Microsoft's first equipped with Windows 10 OS. When you switch it on you'll find a host of excellent Microsoft features pre-installed and ready to use, including Microsoft Office. So if you find yourself having to do some urgent work on the go you can whip out your Lumia 640 and write Word documents or generate an Excel spreadsheet in a jiffy. The Nokia Lumia 640 allows you to work anywhere you want, whenever you want.
The phone comes with 8 GB of internal memory which isn't a lot these days but you can fortunately expand it up to 128 GB. Finally, as a Windows phone you have access to the Windows Phone Store, where you can find thousands of apps that range from Angry Birds, to currency converters, to Spanish lessons.
What's hot:
Fantastic camera
Windows Phone software is super-easy to use
Super-sharp screen
What's not:
Front camera has poor resolution
Limited app store
Unimpressive battery life
Why you should buy it: The Nokia Lumia 640 is a fantastic budget phone - dirt cheap yet providing an incredible camera and the power and functionality of a much more expensive handset.