A high-spec, low-cost smartphone with an impressive camera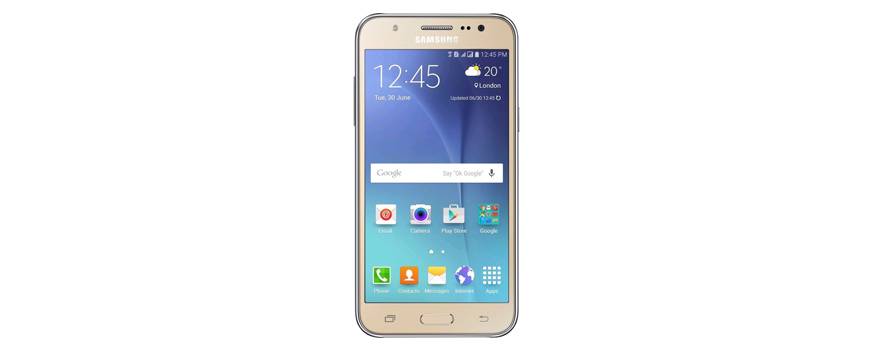 The Samsung Galaxy J5 SM-J500F is a great entry-level phone packed with the sorts of features and specs you'd normally associate with a much pricier model. The 13 MP camera and Super AMOLED display make this a surprisingly impressive piece of kit, while its 1.2 GHz Quad-Core processor ensures it's lightning fast, even when running multiple apps.
One of the outstanding elements of the Samsung Galaxy J5 SM-J500F is the camera quality. 13 MP beats the 12 MP offered by Samsung's flagship S7 model, and the J5's extremely light-sensitive lens takes excellent pictures in very low-light environments. Selfie fans will not only appreciate the high quality of the 5 MP front-facing camera, but enjoy enhancing them using the range of clever in-built selfie features. In addition to the very decent camera, buyers of the Galaxy J5 will be taken aback by the excellent 5" screen. The Super AMOLED display shows HD images in brighter colours and deeper contrast than you'd expect, with impressive colour expression and an HD 1080p video recording function.
The Galaxy J5 comes preinstalled with 8 GB of internal memory, which isn't much these days, but it's expandable to a massive 128 GB via MicroSD card. Its 1.2 GHz Quad-Core processor makes navigating your phone's Android OS a speedy process. The same goes for surfing the net in 4G, while any general multitasking is fast and painless. The phone's battery life is remarkably good, aided by a smart Ultra Data Saving feature - background data usage is restricted and data compressed to give a cost-efficient 4G experience, while standby time is said to be doubled. With a removable battery it's also possible to stockpile spares, just in case.
Finally, the Samsung Galaxy J5 SM-J500F is available in gold, white or black, and although the back of the phone is plastic, the glass front has a surprisingly top-quality feel to it. The low UK prices for this phone suggest it's an entry-level model, but this powerful little handset really punches above its weight.