LG G5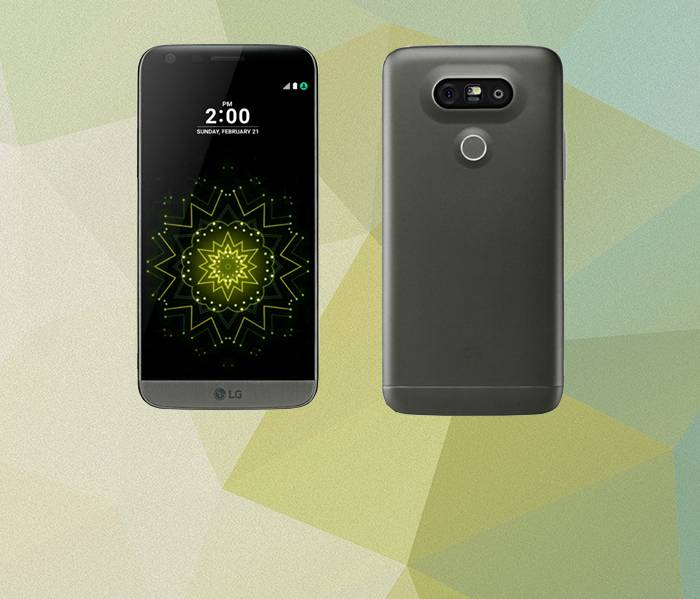 LG has launched its new flagship mobile which features an entirely new, modular design. Its performance is pretty powerful, too.
Just like LG, Samsung launched a new mobile during the MWC in Barcelona. But unlike its competitor, LG made a substantial departure from its old design. Gone are the plastic bits from last year, the new LG G5 is nice and swanky with a sleek anodised aluminum body.
Can be expanded with add-on modules and "friends"
The really big news, however, is not the phone's new appealing design (as nice as it is), but its ingenious modular design. The bottom of the phone can be removed, exposing a connector which can then be linked up to add-on modules. An added bonus to the modular design is the ability to change the battery, too.
LG has certainly more add-ons to come, but at the minute there's two options. The first is a camera extension called Cam Plus, which adds a firmer, more comfortable grip and DSLR-style controls to the phone, with actual physical buttons that control various aspects. The second is HiFi Plus, a DAC that provides higher sound quality if you want to connect your phone to a stereo system.
LG is also planning to launch a series of wireless accessories for the G5, called "Friends". There's a headset and a camera to create virtual reality photos and videos, called 360 and WR 360 Cam, and the headset is compatible with YouTube's VR videos and Google cardboard.
Then there's Rolling Bot which is an odd, football-shaped robot that opens up opportunities for advanced mischief and tricks. It can be controlled with the G5 over the Internet from anywhere in the world, and has an 8 megapixel sensor, built-in laser pointer, built-in infrared transmitter and speaker so you can talk to the home.
The last "friend" is Tone Platinum, a new version of LG's headphones with a rigid frame that is placed around the neck, and extending in-ears. Tone Platinum now supports the latest version of aptX, for extra audio quality over Bluetooth.
Two rear-facing cameras and powerful processor
While the LG G4 had a very good camera with a sensor that gave great colour balance, the G5 has gone one step further mounting two cameras on the back. One standard and one wide-angled. And then there's another 8 megapixel module on the front.
The processor in the LG is upgraded to Qualcomm's 800 series and the rest of the cell phone is in the same style, i.e. high performance. The screen is qHD-resolution, but offers a heightened quality of brightness than before. The screen also has an "always on" feature that displays vital info such as missed calls or new mail.