The lightweight iPad Air 2 is a real heavyweight performer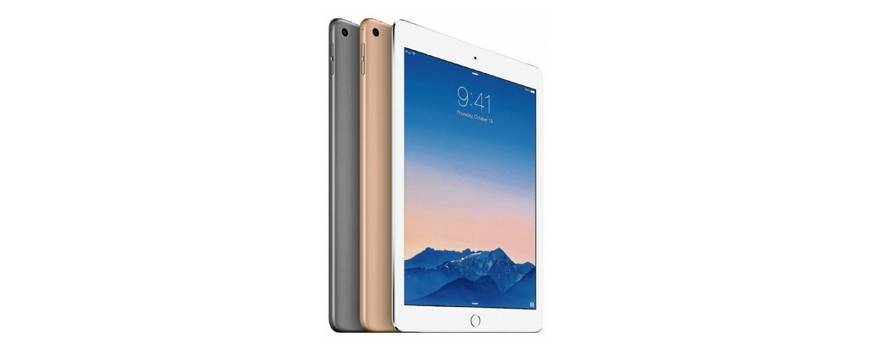 We've seen Apple's tablets shrink in size and weight over the years, and the iPad Air 2 is the lightest and most user-friendly version yet. Weighing a mere 437 grams - less than a pack of butter - the iPad Air 2 is close to being a perfect tablet.
Apple has really ramped up the performance of the iPad processor, making it a whopping 40% faster than its predecessor. Combined with 2 GB of RAM and 64-bit desktop-class architecture, the iPad Air 2 approaches the power, speed and capability of a laptop. The redesigned 9.7" retina display is an improvement on what was already a very good high-resolution screen, producing vibrant colours, deeper blacks and enhanced contrast, while a new anti-reflective coating gives the iPad Air 2 one of the least reflective displays of any tablet available in the UK.
Combined with its raw power and a new and improved chip for graphics features, viewing games or movies on this device is a real pleasure. Movie and games fans will also appreciate the iPad Air 2's double antenna for wireless internet connection, which gives faster download times and a smoother web-surfing experience. Downloading movies and streaming videos can be done in half the time taken by its predecessor, and although the iPad Air 2 can't yet compete directly with dedicated consoles for gaming, it's not far behind.
Another area of considerable improvement is the standard of the inbuilt cameras. The iSight camera, with its upgraded sensor and variety of interesting features (including time-lapse videos, panoramic options, and slo-mo, amongst others), gives an enhanced optic experience even in low light. The front-facing camera also delivers greater detail than in earlier models, making Face-Time chats sharper and selfies top-notch.
The iPad Air 2 is preinstalled with a number of powerful apps that help with everyday activities, from web surfing, emailing, and editing photos or videos, to running office applications and reading books. Thousands of other apps are available to download via the iTunes store. Touch ID technology requires a fingerprint to make purchases, providing a process that is both simple and secure.
Finally, it must be mentioned that iOS 9, the iPad Air 2's operating system, is extremely user-friendly and intuitive. The Apple iPad Air 2 certainly isn't cheap, but you really get what you pay for. In this case, possibly the lightest and most powerful tablet in the world.