The multimedia Xbox One gives you numerous options in one console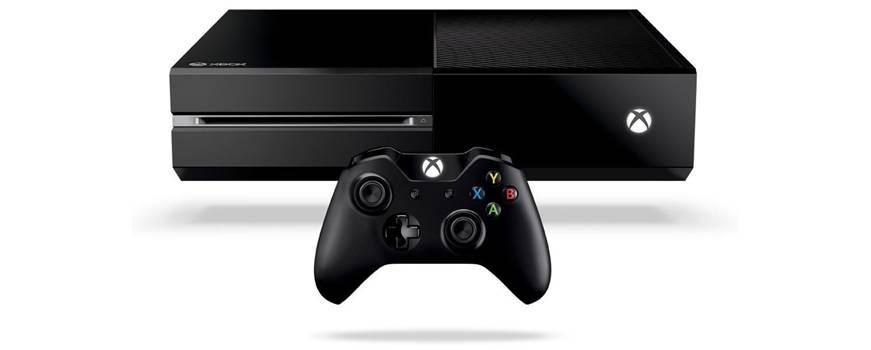 Microsoft's Xbox One is a best-selling next-gen gaming console, doubling up as perhaps the world's first all-in-one home entertainment system.
Does it provide television streaming services (like Netflix or Amazon Prime)? Check. Skype calls? Check. Web browsing? Check. Blu-ray and DVD player? Check. Music streaming? Check. You can even interact with your satellite or cable TV to bring up menu screens, live pause, and change your decoder settings. All of this means the Xbox has finally fulfilled its potential as a genuine multimedia hub.
As you might expect from a Microsoft product, there is a real commitment to constant innovation and improvement with the Xbox One. Since its launch in 2014 there have already been more than 100 seamless updates and enhancements, adding new features and expanding the capabilities of this powerful console. With its 1.6 GHz 8-Core processor and 8 GB of system memory, there's nothing the Xbox can't handle. You can watch and pause live TV, then quickly switch back and forth between games, TV, and apps. You can also stream your Xbox One games to a Windows 10 PC, mobile or tablet. So you can play anywhere and anytime.
The healthy "arms race" with Sony keeps both companies on their toes, pushing them to ever greater heights. One way in which Microsoft edges ahead is that the Xbox allows for backward compatibility, meaning you can still play your favourite old Xbox 360 games. But if you prefer something more recent, Microsoft can also point to a wide range of new and exclusive titles. Not only can you play all the new EA games before their UK release, but major titles such as Forza Motorsport 6, Gears of War: Ultimate Edition, Halo 5: Guardians, and Rise of the Tomb Raider are only available for Xbox One.
Want to play live with your friends, both local and on the other side of the planet? Xbox Live lets you do just that – it's arguably the most advanced multiplayer network available. And innovations such as Kinect allow you to interact with your console and games like never before, with body motion capture and voice control opening up a whole new level of game interaction.
The console itself is somewhat bulky, but amazingly silent, while the ergonomics of the wireless controller are really next-level. Overall, while slightly falling behind the PS4 in terms of the sharpness of in-game graphics, the multimedia capabilities and innovations of the Xbox One make this a fantastic addition to the living room.