JBL Reflect Mini BT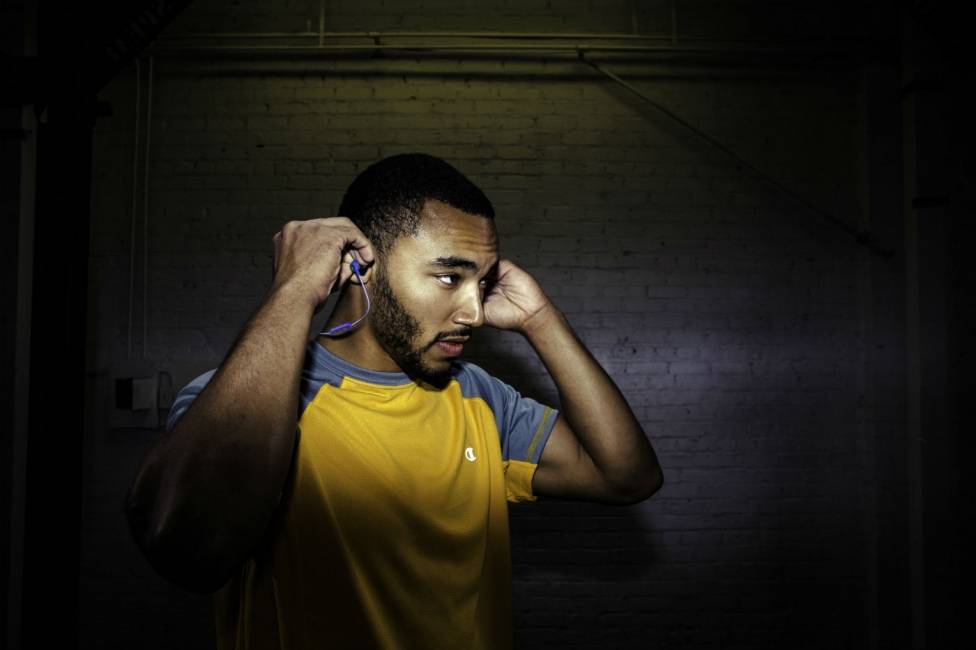 With their new Reflect Mini BT Bluetooth headphones, JBL want to provide us with good and well-balanced sound in a lightweight package - and that is precisely what we get.
Workout headphones should be comfortable on the ears while being tough enough to withstand tough exercise regimes and keep the sweat out. The JBL Reflect Mini BT are typical workout headphones with all that implies. As the name suggests, there is a reflective strip on the cable which connects the two earpieces, so you'll always remain safely visible when you're out jogging at night. It's also reassuring to know the headphones are IPX4 rated, which means they're sweat resistant and can be cleaned with water without sustaining any damage.
The JBL Reflect Mini BT not only looks like typical workout headphones, they also work exactly as you would expect. The discreet mic and remote control can be found close to the left earpiece and has three buttons – one for handing playback, one for managing calls, and a volume control.
Fits like a glove
The headphones come with four pairs of silicone tips, along with two pairs of springy ear wings to keep the earpieces securely in place. The latter are a must in the training context, but for everyday use you can simply choose not to use them for maximum daily comfort. The in-ear design allows the headphones to block out ambient sounds, which is great for when you're in the gym, although it can be a drawback if you're out jogging and want to be able to hear traffic.
When you're out and about, or simply sitting around listening to music, the headphones work well. The short, thin cord and lightweight earpieces allow you to almost forget you're wearing them. While other headphones can be heavy, with troublesome cables that can restrict movement, the JBL Reflect Mini BT headphones allow for complete comfort and convenience whether you're working out or taking it easy.
Great sound quality
The JBL Reflect Mini BT headphones don't stint on the bass, giving you a satisfyingly rich and resonant bass response. They also provide a surprisingly balanced impression with strong mids and clear highs. If you find big sounds motivating during your workout, these headphones deliver the goods and will keep you on track to beat your personal bests.
The battery lasts around eight hours, which should suit most people's purposes. Of course, this will also depend on your volume settings. You should also bear in mind that these headphones don't automatically lapse into sleep mode after a period of inactivity. So always remember to turn them off to preserve that precious battery power.